Microsoft tends to test multiple different animations and designs at once, and it looks like the company is secretly working on a new 'animation' for the taskbar. In Windows 11 version 22H2 and newer, Microsoft seems to be testing different new loading animations for the taskbar.
The new animations all vary in design, but they're identical. The animations appear on the desktop while you wait for icons to load. The new animation, as shown in the below GIF, features a new "zoom-in" effect.
The zoom-in effect is used to enlarge the size of icons in the taskbar. This new animation replaces the existing fly-up animation where taskbar icons fly from the bottom. It is worth noting that this is a subtle change, but it's noticeable if you closely compare the old and new variants.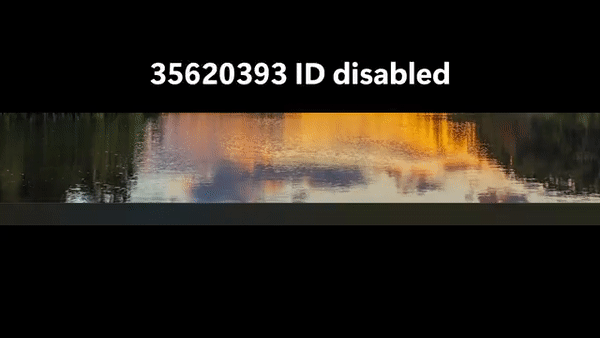 We don't know which animation Microsoft will settle down with or if these experiments will be cut. Microsoft is currently testing the new animations in both Dev and Beta channels. There's also a possibility that the company will keep randomly trying different animations, i.e., A/B tests with select users.
Taskbar won't be getting new features anytime soon.
According to Microsoft officials, one of Windows 11's major and unpopular tweaks, 'taskbar,' is not getting any better. The company has confirmed that adding features like the ability to change taskbar location isn't a priority, as it wants to focus on animations, design and other functionality.
Unlike any version of Windows, the taskbar on Windows 11 doesn't have some really important features that people have been using for decades. This includes changing taskbar location, ungrouping icons, a proper right-click menu, and more.
Microsoft's development team confirmed that many missing taskbar features wouldn't be returning soon.
That's because the company wants to ensure the 'animation flow' of the taskbar and Start menu remains smooth. Currently, the taskbar and Start menu animation isn't designed to handle a different taskbar position.
"Think about having the taskbar on the right, all of a sudden the reflow and the work all of the apps or Start menu have to do," Microsoft noted, justifying the downgraded taskbar experience.
The taskbar has been rebuilt from scratch, and Microsoft is currently working on features that they consider important, such as overflow UI, drag and drop, animations, and deeper integration with other Windows features.